There are 21 African American owned banks with assets totaling approximately $4.7 billion or approximately 0.43 percent of African America's $1.3 trillion in buying power. In 1994, there were 54 African American owned banks according to the FDIC. Now, there are 21.
In other words 99% of Black Americans put their money in Non Black Banks
Goal push that to at least 15% of Black spending Power
or $150 billion dollars
http://www.usatoday.com/story/money/2016/07/15/black-owned-banks-credit-unions/87118624/
10 Largest Black owned Banks
ONE UNITED BANK
In the past two years, we have financed over $100 million in loans – most in low to moderate income communities such as South Central, Compton, Liberty City and Roxbury. However, we never participated in subprime lending. We have always experienced low loan losses.
Our growth has been through acquiring community banks across the country that are equally dedicated to our mission including – Founders National Bank of Los Angeles, Family Savings Bank in Los Angeles, California, Boston Bank of Commerce in Boston,Massachusetts and People's National Bank of Commerce in Miami, Florida.
Locations – Los Angeles, Miami, Boston
Founded: August 02, 1982
FDIC Region: New York
Assets: $590 624 000
2. SEAWAY BANK & TRUST COMPANY
Location: Chicago, Illinois
Founded: January 02, 1965
FDIC Region: Chicago
Assets: $573,168, 000

3. LIBERTY BANK & TRUST COMPANY
Liberty, one of the nation's largest African-American-owned banks, has 20 branches in four states, including locations in Kansas, Mississippi, Louisiana and Texas. The Douglass National deal raises Liberty's asset base to $545 million. 
Locations: New Orleans, Louisiana | Baton Rouge-Louisiana | Kansas City, Missouri | Dallas, Texas
Founded: November 16, 1972
FDIC Region: Dallas
Assets: $545,019,000
5. CITIZENS TRUST BANK
http://www.carverstatebank.com/
Location: Atlanta, Georgia
Founded: June 18, 1921
FDIC Region: Atlanta
Assets: $392 286 000
6. BROADWAY FEDERAL BANK FSB
http://www.broadwayfederalbank.com/
Location: Los Angeles, California | Inglewood, CA
Founded: February 26, 1947
FDIC Region: San Francisco
Assets: $385 055 000
7. CITY NB OF NEW JERSEY
Location: Newark, New Jersey
Founded: June 11, 1973
FDIC Region: New York
Assets: $340 301 000
8. INDUSTRIAL BANK
http://www.industrial-bank.com/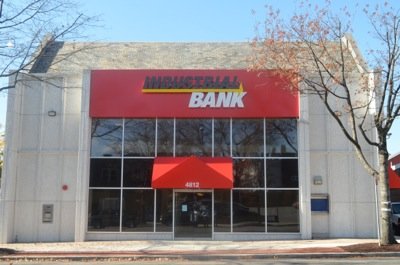 Location: Washington, DC
Founded: August 18, 1934
FDIC Region: New York
Assets: $342 524 000
9. MECHANICS & FARMERS BANK
https://www.mfbonline.com/main/index2.html
Location: Durham, North Carolina
Founded: March 01, 1908
FDIC Region: Atlanta
Assets: $304,809,000