Aliko Dangote   Net Worth $26 billion  residence Lagos, Nigeria
How did he make his money – Aliko, as he is fondly called by friends, was born into a wealthy trading family in the Northern Nigerian city of Kano on 10 April, 1957. Upon graduation from Al Azhar University in Egypt, where he obtained a business degree, Dangote went into full-time business after obtaining a $5,000 loan from his uncle. Through sheer tenacity, a punishing work ethic and bold decision-making, he has built one of the largest conglomerates in Africa, with over $21 billion in revenues. Dangote Cement – his conglomerate's largest subsidiary, recorded a 2013 profit of $1.22 billion. He owns the largest sugar refinery in Africa, the third largest in the world, producing 800,000 tonnes of sugar annually. His interests also include salt, flour mills, and several agricultural products, which he exports across the continent. Additionally, he has made major investments in real estate, banking, transport, textiles, and oil and gas. In April 2014, he announced $9 billion in financing for the construction of the largest petroleum products refinery in Africa in Nigeria. In August, his company struck a $5-billion deal with US investors, Blackstone Group, for power projects across Sub-Saharan Africa over the next five years. Dangote also announced an investment of $1 billion in rice production and commercial rice farming, with the aim of ensuring that rice is grown, milled and distributed within Nigeria. A firm believer in investing in Africans investing in Africa, Dangote recently declared that he will pump $12 billion into the Nigerian economy.
Aliko Dangote remains one of the most generous philanthropists in the world.  Dangote, who does things in no small measure, earlier this year announced that he will hand over $1.2 billion of his fortune to his foundation. The foundation has recently teamed up with GE to promote entrepreneurship across Nigeria, in addition to its existing work in health and education.
Residence – Lagos, Nigeria
2. Shek Al Amoudi Net Worth $12 billion  Ethiopian, but lives in Jeddah, Saudi Arabia
How did he make his money- Al Amoudi made his fortune in construction and real estate before branching out to buy oil refineries in Sweden and Morocco. He is the largest individual foreign investor in Ethiopia and a major investor in Sweden
Residence – Jeddah, Saudi Arabia
3. Mike Adenuga  net worth  10 billion
How did he make his money-
Adenuga began his career relatively modestly, trading in fabrics and textiles popular with Nigerian men and women. He also distributed Coca-Cola products and secured a number of lucrative government contracts. Adenuga is often called, continues to build his empire centered around Globacom (Glo), a telecommunications company with over 25 million active subscribers in Nigeria and about 30 million subscribers across West Africa. One of the fastest-growing telecommunications companies in the world, Globacom recently completed an $800 million high-capacity fibre-optic submarine cable from the UK to Nigeria in advance of its big push into data services provision. Adenuga's other major asset, Conoil Producing, founded in the early 1990s, was the first Nigerian indigenous oil exploration and production company to strike oil in commercial quantities. It currently produces 100,000 barrels of crude oil daily. Adenuga also owns a 74-percent stake in Conoil Plc, a petroleum marketing outfit listed on the Nigerian Stock Exchange, which reported revenues of about $1 billion for 2013. Adenuga is also a big player in the real estate space and owns major real estate assets in Nigeria, the UK, South Africa and several European countries.
Residence – Lagos, Nigeria
4. Foluronsho Alakija  $7.3 billion
Residence – Lagos, Nigeria, and London, England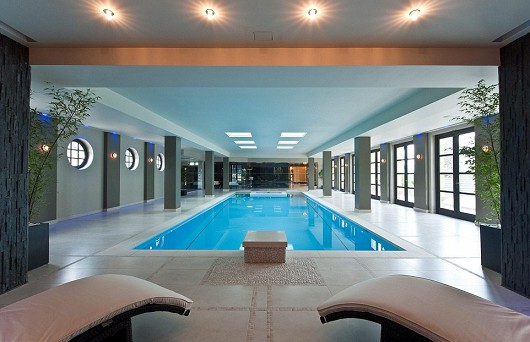 5. David L Steward net worth $7 billion
Residence – Maryland, Heights, Missouri
6. Prince Arthur Eze $ 6 billion
7. Oprah Winfrey $ 4 billion
Residence – Chicago, Illinois and Montecito, California
8. Cletus Ibeto  3.7 billion
Residence – Lagos, Nigeria
9. Robert F Smith 3 billion
Residence – Austin, Texas
10. Kase Lawal  $3 billion
How did he make his money – Oil
Residence – Houston, Texas