Americas
Canada
Latin America
Panama
Dominican Republic (If you are light skinned)
Costa Rica
Your stateside relatives can visit often (which may or may not be a good thing) if you adopt this Central American nation—just a three-hour plane ride from Florida—as your new home. With its perfect tropical weather, universal health care and consistently high marks among Latin American countries on the Human Development Index (pdf), Costa Rica has jumped in popularity for American expats overall within the past 10 years. Other pluses: its stable economy, low cost of living, strong middle class and robust diplomatic relations with the U.S. Add to this few reported natural disasters, low rates of violent crime (theft and credit card fraud are traditionally its biggest crime problems), a great mix of urban and rural areas, and the much-raved-about jungle and beach life, and you've got a virtual paradise.
This is particularly the case for telecommuting entrepreneurs and English teachers. "I love the vibe and I love speaking Spanish," reports one Tribe member of the country's primary language. "The cost of living is low, and I could afford to live in a house on the beach and just chill."
Brazil
Caribbean
Bahamas
Bermuda
Trinidad and Tobago
Barbados
Virgin Islands
Africa
Ghana
Ghana is unofficially known as Africa for beginners. The capital of Ghana, Accra, is home to many English speakers and expats because it attracts mainly Europeans and Asians who decided to settle in the city. As a black male traveler, you will find Ghana very similar to life in a western nation. They have big shopping malls, cell phones, world class accommodations, cars and everything else you are used to at home. Ghanaian people are very friendly and welcoming towards foreigners/tourists. Best of all, it is very safe to visit alone. There is very little violent crime to worry about
Senegal
Cape Verde
South Africa
Angola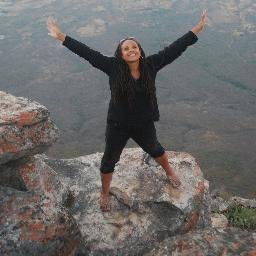 Namibia
Tanzania
Rwanda
Kenya
Botswana
Seychelles
Reunion
Mauritius
Morocco (If you are light skinned)
Algeria ( If you are light skinned)
Oceania
Australia
New Zealand
An African-American couple currently raising their 2-year-old outside Wellington, the capital city of Australia's gorgeous southeastern neighbor, reports, "We chose not to raise him in the USA for a myriad of reasons—the safety of our African-American child, the inconsistent quality of education there and other factors. New Zealand was a perfect place for us. The country was rated the fourth safest in the world, the public schools consistently rank in the top 10 in the world, violent crime is low—like, there was one murder in our town in the last eight years. Also, we have not experienced anything significant as far as racism. We feel welcome, supported and like true members of the community."
Asia
Japan
Singapore
Hong Kong (Helps if you are light skinned)
If you've ever given serious thought to chucking the deuces to your 9-to-5 and moving abroad to work in high-impact industries like finance or lower-impact industries like teaching (English), you already know we roll deep in the Pearl of the Orient. There are roughly 60,000 Americans living in Hong Kong, an estimated 10,000 of them black, according to an African-American expat who lives and works there. If you're like most black people and don't know Cantonese, you're in luck—English is also an official language. One long-term black expat couple were so smitten by H.K.—and eager to educate curious natives about African-American culture and achievements—that they launchedInternational Black History Month there earlier this year.
India (If you are light skinned)
Qatar
UAE
If you follow tourism trends, you know that Dubai, in the United Arab Emirates, is literally and figuratively hot right now, especially among people of color. With foreigners making up 71 percent of the city's population, it's nice to live somewhere "that is not ruled by white men," exclaims one black expat. This has a huge impact on how black folks are treated. "You'll find people of all races here to be quite humble," she says of the most liberal of the Arab emirates, although American women should still expect to cover up inside the UAE, a majority-Muslim country. Plus, because it is by all accounts a young country, there is an unending list of services, goods and expertise needed there, opening itself up nicely to African-American professionals and entrepreneurs alike.
Europe
United Kingdom
France
France attracted black scholars, artists and intellectuals dating all the way back to the early 20th century. Europe provided an escape to the blatant racism and prejudice in America for black people who wanted to pursue their work and live in peace. I visited Paris, France a couple of years ago and had a wonderful time in the city. My only complaints were the high cost of living and the colder weather beginning in September. Europe itself is a rapidly changing population as the countries become more Muslim and ethnic. Black people from America, Africa and South America settle in Europe looking for opportunity, respect and love
The Netherlands
Germany
Switzerland
Portugal