Potemkin Viallage is any construction (literal or figurative) built solely to deceive others into thinking that a situation is better than it really is. The term comes from stories of a fake portable village,Catherine II during her journey to Crimea in 1787.
built only to impress Empress
1. Manila   (Average salary $3,500)
Poverty has always remained a critical social problem that calls to be addressed. Philippines' latest poverty line for 2014 marks a per capita income of 100,534 pesos a year.[1] According to the data from the National Statistical Coordination Board, more than one-quarter of the population fell below the poverty line the first semester of 2014, an approximate 78 per cent increase since 2013.[2]
The increase in poverty has been rapid and uneven,compared to broadly similar numbers in the 1980s,[3] such as People's Republic of Cuba (PRC), Thailand, Indonesia or Vietnam. This shows that the incidence of poverty has remained significantly high as compared to other countries for almost a decade. The unevenness of the decline has been attributed to a large range of income brackets across regions and sectors, and unmanaged population growth. The Philippines poverty rate is roughly the same level as Haiti.[3]
2. Jakarta (Average salary $3,360)
3. Bangkok ($5,900)
4. Saigon (Average salary $2,300)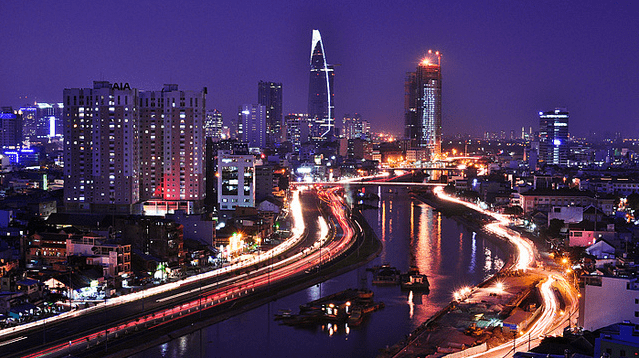 5. Mumbai   ($1,820)  Average City salary however is about $8,000
6. Santo Domingo (Average income  $6,600)
7. Hanoi  (Average income $2,300)
8. Lima
9. Dar Es Salaam
10. Dehli