Hip hop is a music genre consisting of a stylized rhythmic music that commonly accompanies rapping, a rhythmic and rhyming speech that is chanted.[3] It developed as part of hip hopculture, a subculture defined by four key stylistic elements: MCing/rapping, DJing/scratching, break dancing, and graffiti writing.[6][7][8] Other elements include sampling (or synthesis), and beatboxing.
While often used to refer to rapping, "hip hop" more properly denotes the practice of the entire subculture.[9][10] The term hip hop music is sometimes used synonymously with the term rap music,[3][11] though rapping is not a required component of hip hop music; the genre may also incorporate other elements of hip hop culture, including DJing,turntablism, and scratching, beatboxing, and instrumental tracks.[12][13]
Hip hop as music and culture formed during the 1970s when block parties became increasingly popular in New York City, particularly among  Black American youth residing in the Bronx.[14]
1520 Sedgewick Avenue, Bronx, New York the Birthplace of Hip Hop
At block parties DJs played percussive breaks of popular songs using two turntables to extend the breaks. Hip hop's early evolution occurred as sampling technology and drum-machines became widely available and affordable. Turntablist techniques developed along with the breaks and the Jamaican toasting vocal style was used. Rapping developed as a vocal style in which the artist speaks along with an instrumental or synthesized beat.It became popular outside of the Black American community in the late 1980s and by the 2010s became the most listened-to musical genre in the world.[7] It is characterized by four distinct elements, all of which represent the different manifestations of the culture: rap music (oral), turntablism or DJing (aural), b-boying (physical) and graffiti art (visual). Even while it continues to develop globally in myriad styles, these four foundational elements provide coherence to hip hop culture.[3] The term is often used in a restrictive fashion as synonymous only with the oral practice of rap music.[8]
Here are the richest figures in Hip Hop Music
Dr. Dre (Andre Young) $1.4 billion from Los Angeles lives in Hollywood Hills
Most Popular Songs – California Love, STILL DRE, Been there Done That
Artists signed under his label- Tupac, Snoop Dogg, Nate Dogg, Ice Cube, Warren G, Mark Morrison, (Shady Aftermath-Eminem, 50 Cent, G Unit, The Game)
Childhood home in Compton, California
Current home in Hollywood Hills, California
2. P Diddy (Shawn Combs)(5 albums) $ 1 billion from New York lives in East Hampton, New York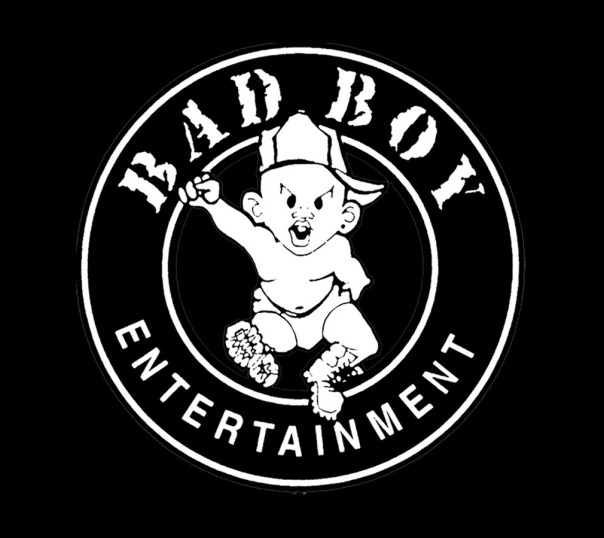 Most Popular Songs – All about the Benjamins, I'll be Missing you
Artists- Notorious BIG, Lil Kim, Mase, French Montana, Faith Evans, Rick Ross, 112, Cassie, Craig Mack, Dannity Kane, The Lox, Janelle Monae, Loon, Black Rob
3. Jay Z (Shawn Carter)$1 billion (15 albums & 82 music videos) from Brooklyn, New York City lives in Bridgehampton
Artists-Kanye West, Beanie Siegel, Camron, Memphis Bleek, Freeway, The Diplomats, ODB, Foxxy Brown, DJ Clue , Jim Jones, Jadakiss, MOP, Mystikal, Nicole Ray
Childhood home
Marcy Projects – Brooklyn, New York
4. Russell Simmons $500 million from New York City lives in Saddle River, New Jersey
Artists- Ludacris, Rihanna, Justin Bieber, Jeezy, DMX, Big Sean, Rich Homie Quan, Method Man, Iggy Azalea, Logic, Leona Lewis, 2 Chainz, Axwell Λ Ingrosso, Mother Mother, Rick Ross, Afrojack, Jeezy, Frank Ocean, Jeremih, Ludacris, Alesso, Vince Staples, and Jhene Aiko,
5. Master P (Percy Miller) $500 million from New Orleans lives Louisiana and California
Famous Songs – Bout it, Bout it, Hoody Hoo
Artists-  Silk the Shocker, C Murda, Mystical, Fiend,
Former home Calliope Housing Projects
Current home
6. Birdman (Brian Williams) $400 from New Orleans lives in Miami Beach
Famous Songs – Get Your Roll On,
Artists – Lil Wayne, Drake, Nicki Minaj, Tyga, Juvenile, BG, Dj Khaled, Ace Hood,Tyga, Yo Gotti,
7. 50 Cent (Curtis Jackson) $270 million New York City lives in Farmington, Connecticut
Famous Songs – In Da Club,Wanksta
Childhood home South Jamaica, Queens
8. Snoop Dogg (Calvin Broadus) $250 million from Los Angeles lives in Claremont, California
Famous Songs – Gin and Juice, The Next Episode
9. Ice Cube (O'Shea Jackson) $200 million from Los Angeles lives in Los Angeles
10. Eminem(Marshall Mathers $190 million from Detroit lives in Rochester Hills, Michigan
Famous – Just like me, Slim Shady, Without me, Lose Yourself
Childhood home  Detroit
Current home Rochester Hills, Michigan
11. Kanye West $180 million from Chicago lives in Bel Air,California
12. Ronald "Slim" Williams  $170 million from New Orleans lives in Miami Beach
12. Lil Wayne (Wayne Carter) (11 albums) $150 million from New Orleans lives in Miami Beach
Childhood home Hollygrove, New Orleans
Current home, Miami Beach, Florida
13. Pharell $120 million from Virginia Beach lives in Miami Beach
14. LL Cool J $ 100 million from Queens, New York City lives in Manhasset, New York
15. Drake $100 million from Toronto lives in Hidden Hills, California
Childhood home in Forest Hill, Toronto
16. Nelly $100 million from Saint Louis lives in Eureka, Missouri
17. Jermaine Dupri $100 million from Atlanta lives in Atlanta
Artists- Bow Bow, Da Brat,
18. Timbaland $85 million from Virginia Beach lives in Miami Beach
19. Ludacris $85 million from Atlanta lives in South Fulton County, Georgia
Famous songs – What's your Fantasy, Southern Hospitality,
20. Nicki Minaj $80 million from Queens, New York City lives in Los Angeles
21. Will I am $75 million from Los Angeles lives in Los Angeles
-Where is the Love, Scream and Shout,Check it out
22. Rev Run $ 70 million from New York City lives in the Hamptons
23. Busta Rhymes $65 million from New York City lives in New Jersey
24. Swizz Beats $65 million from New York lives in Englewood, New Jersey
25. Queen Latifah (Dana Owens) $60 million from Newark, New Jersey lives in Los Angeles
Famous Songs – UNITY, It's Alright
26. Missy Elliot $50 million from Portsmouth, Virginia lives in Virginia Beach, Virginia
27. TI  $50 million from Atlanta lives in Atlanta
28. Run DMC $ 45 million from New York lives in New York
29. Andre 3000 $45 million from Atlanta lives in Stone Mountain, Georgia
30. Common $45 million from Chicago
8 from New York
4 from Los Angeles
3 from New Orleans
3 from Atlanta
3 from Virginia
1 from Detroit
1 from Chicago
1 from Saint Louis
1 from Toronto